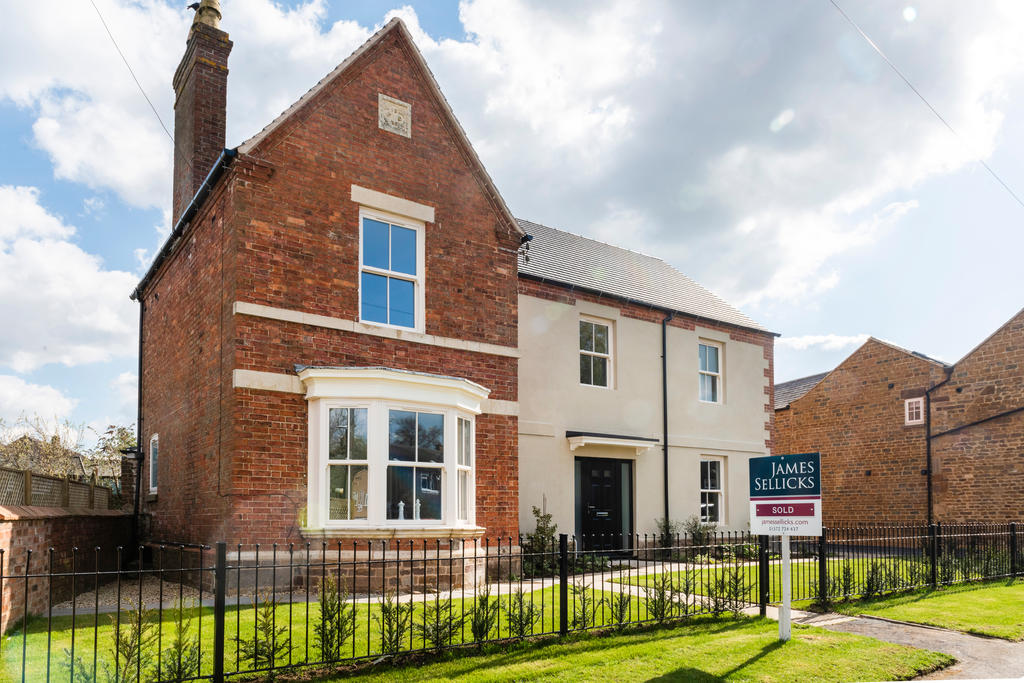 Posted:
18th February 2022
How do I Choose the Best Estate Agent to Sell my Home?
How do I Choose the Best Estate Agent to Sell my Home? This is a question we are frequently asked and as professional home stagers we are in a great position to offer an informed and impartial answer.
We specialise in staging to ensure homes sell faster and for the highest price. Our work brings us into daily contact with Estate Agents based all around the East Midlands.
Here's our guide to key considerations when choosing an agent – particularly if you haven't moved home for a while.
ONE SIZE DOES NOT FIT ALL
Don't assume that all agents are equal or that the only difference is the amount of commission you might pay.
The quality of service offered can range enormously and choosing the right agent will not only affect the speed of your sale but the price you can expect to receive for your property. That's why time spent selecting an agent carefully will always reap rewards.
Even as recently as ten years ago there were High Street agents and very few other viable options which is not the case today. As well as traditional agency, you can opt for online agents or hybrid companies as well as those who also offer mortgage deals and finance packages.
Traditional agents tend to have a deeper understanding of local markets but charge more for their services. Online and hybrid agencies may charge lower fees but may offer a less detailed personal service and a lower level of support.
We can help and advise on which type of agent might suit your circumstances. Helping to sell homes is our business so we understand that every sale is different and that moving home is stressful enough.
The right choice of agent can make all the difference to the smooth running of the whole process.
PERFECT PARTNERS 
Although home staging before putting your home on the market is always beneficial, we take an individual view of each property and create a look and feel that suits. In the same way, we can help you find the right agent by matching your needs to an agent experienced in selling your style, size and type of house. Agents skilled in selling homes like yours are more likely to have suitable buyers listed and waiting to view.
Regardless of size and guide price, there are some universal questions that every property owner should ask before engaging an agent to sell their home. Here are five of the most important: 
QUESTIONS TO ASK BEFORE CHOOSING AN AGENT
1. Do they come recommended?
First and foremost use word of mouth. Seek out personal recommendations or use the impartial advice of companies like  The Home Styling Company to give you a head start on which agents to approach. Ask your friends and family about choosing the best estate agents.
2. Is the Price Right?
Always ask at least three agents to offer a valuation and compare them carefully – they should be broadly the same. A valuation that differs greatly either way from the others should raise concerns.
A realistic asking price is key and the highest valuation is not necessarily the best. Some agents will overvalue only to advise a reduction in price in a few weeks by which time you may have missed out on motivated buyers who will wonder why the price has been dropped.
3. How will you market my home?
Look at the images potential agents are currently using for homes on their books to get a feel for their approach to property presentation.
Will your agent offer high quality staging services backed up by professional photography? On-line portals such as Rightmove or Zoopla are crucial elements in the selling process and excellent property presentation is vital to make your home stand out from the masses. Social media exposure and walk through videos are new tools that have become essential so make sure your potential agent offers them as standard.
4. What support will you offer?
Will your agent be on hand every step of the way? Will they conduct each viewing in person and offer constructive feedback after each one? Will they assist with staging and presentation to make sure you are maximising your home's potential?
5. Fees - what is covered in my contract?
Most agents' fees will be in the form of a percentage of the sale price  – usually between 1% and 2.5%. Agree what feels reasonable to you and remember that a low percentage fee is still nothing if your house fails to sell. Better to agree a fair rate and have an agent motivated to sell your home quickly and for the best price possible.
Read the small print… are you required to pay a fee even if you ultimately find your own buyer? Are you agreeing to 'No Sale, No Fee' or are you agreeing to pay for some costs such as photography even if you choose to back out?
Be aware of contract length – the average is 12 weeks. Don't agree to be tied into a lengthy contract.
Are you confident your agent will keep everything moving after a sale is agreed? It is crucial that your Estate Agent is responsive, available and pro-active to keep buyers on track and prevent sales falling through.
Check everything carefully before signing on the dotted line.
Ask the experts about how to choose the best Estate Agent to Sell your Home
So that's our essential guide to choosing an estate agent.
If you would like to discuss "how to Choose the Best Estate Agent to Sell your Home" with us further then please get in touch.
More blogs and success stories at the link: https://thehomestylingcompany.co.uk
Why not give us a call to find out how we can help you find the right agent or for any advice on how to sell your home quickly and with the minimum of stress? We'd love to hear from you.
Denise and Stephen Cable
The Home Styling Company