Staging for New Homes & Show Homes
Introducing buyers to a lifestyle they'll love
We provide busy developers with options to rent or purchase stunning Show Home interiors.
Specialising in cost effective solutions for large sites, one off builds or renovations, we will ensure that you receive the perfect Show Home package.
Our service is fast, flexible and fully project managed. Once we have your requirements you can relax and leave the rest to us.
Elegant, tasteful interiors in keeping with your style of build, target market and brand will be delivered on time and on budget.
Please read below to see the additional services that we can provide if required.
What does the design and installation service include?
Our one-off fee includes a complete interior design and furnishing package for your show home with none of the spiralling costs and significant hours invested in sourcing and purchasing all the goods yourself. We will supply an original creative design to enhance and represent the style, quality and character of your property. Our team of professional stagers will deliver and install every piece of furnishing according to the detailed floorplan including the making up of beds, hanging of artwork and styling of all rooms. On completion we'll arrange for a property shoot by a specialist lifestyle photographer to supply a portfolio of superb images for your marketing launch.
Do you provide extra services for Show Homes?
Yes we do. Staging a show home is a highly specialised process involving close co-operation with the developer, marketing team and estate agent. We provide additional design services for show homes. These include:
A full interior design consultation service during both the project planning and first fix stages. We can advise on all aspects of interior design from flooring, colour schemes and tile finishes to lighting, window dressings and room layout.
We will research and source goods and liaise with decorators on your behalf - saving you time and money.
We include ceiling shades in our all-inclusive quotes and can also supply specialist feature lighting which can later be relocated to another property or sold on to the buyer as part of a sales incentive. Similarly, we can source and install window dressings as an additional service.
It's essential that your show home be presented immaculately at all times so we will source and direct a local cleaning professional on your behalf.
Our all-inclusive packages include up to 200 high quality professional photographs and we can also arrange for a professionally produced video tour of the property for you to share online to attract the highest levels of interest.
As well as providing a raft of high quality images for you to use online and in your brochures, we can also supply professional marketing copy and content to describe every element of your property in detail to potential buyers.
For larger numbers of properties or developers with a succession of projects, we offer furniture 'bundles' for sale as a more cost effective solution for repeated use. We will either relocate the contents to another show home location or you may choose to offer a 'turn key home' option to your buyer and recoup your costs.
We work closely with a range of agency professionals and will use our experience and regional knowledge to advise you on the most appropriate estate agent for your particular property.
What does furniture rental include?
Drawing upon our large inventory of high quality furniture and accessories, we can supply interior schemes to all sizes of home. We have furnishings to suit every style of property from contemporary new builds to character developments in either urban or rural settings. Every item used in the staging of a property is included in the rental price. You can expect larger items like beds and sofas as well as art work, mirrors, rugs, lamps, bed linen, kitchen items, tableware, faux plants and flowers, window dressings, cushions, throws and all those carefully chosen accessories that make a house feel luxurious. Every item will be perfectly placed to showcase your hard work and help potential buyers visualise the desirable lifestyle on offer.
In addition to staging all rooms we also offer a part staging service which includes just the key rooms in a property - typically the kitchen, living room, main bedroom and family bathroom. This option can provide the essential images at a minimum cost.
83% of developers said staging increased the offer price typically between 8 and 15%
100% of developers said their staged properties sold faster than unstaged ones
100% of developers said staging increased the number of viewings
Do you want your properties to POP from the screen?
Empty and colourless rooms are difficult to photograph, and potential buyers may struggle to visualise where their furniture will fit. THSC Show Home designers produce one-of-a-kind Show Homes that draw attention, represent the style, character, and quality of your properties, and instil confidence in your purchasers.
How much will a Show Home cost to stage?
For an accurate price it's best to contact us for an individual quote. The cost for staging show homes depends on size, specifications and the intended market.
We are happy to offer a free quote for creating a show home and curating a collection of our rental of furniture designed to appeal directly to your potential buyers. We base our estimate on the style of your build, the guide price and your target market.
Design, delivery, installation, assembly and styling fees are all included in our rental packages. Packages start from £1000 per month. Our furniture purchase packages start at £7,000 plus VAT. This is a cost effective option for busy developers working on multiple projects.
How long will the Show Home process take?
We are able to offer a fast turnaround, with show homes created and installed form two weeks after the contract is agreed, depending on your specification.
The show home process is very simple – we understand the demands of working to a tight schedule. Simply send us a floor plan, any CGI images and/or a link to Rightmove as well as a description of your ideal buyer. From this information we'll then email you a no-obligation quote which includes indicative design visuals and inventory information for each room.
If you wish to go ahead, we'll complete a site visit to collect measurements and discuss timescales for installation.  Once the show home installation is complete, we will arrange a portfolio of impactful, creative photography for your sales launch.
Step 1
Contact our friendly team for a no-obligation quote, send us your floorplan, build style and target market details. Within 24 hours we'll devise a quote and home staging plan within your budget for your new Show Home which we can install within 2 weeks.
Step 2
We'll plan, create and install complete room schemes and arrange a portfolio of stunning professional photographs for your marketing launch. Our initial staging rental period is usually for 3 months but we are flexible and can provide terms for any time period. We also sell staging packages.
Step 3
The Show Home typically sells first. The contents can be sold to the buyer as part of your marketing package or the staging can be relocated to a new plot on the same site. When the Show Home is no longer required we will remove it and leave the property clean and ready for its new owners.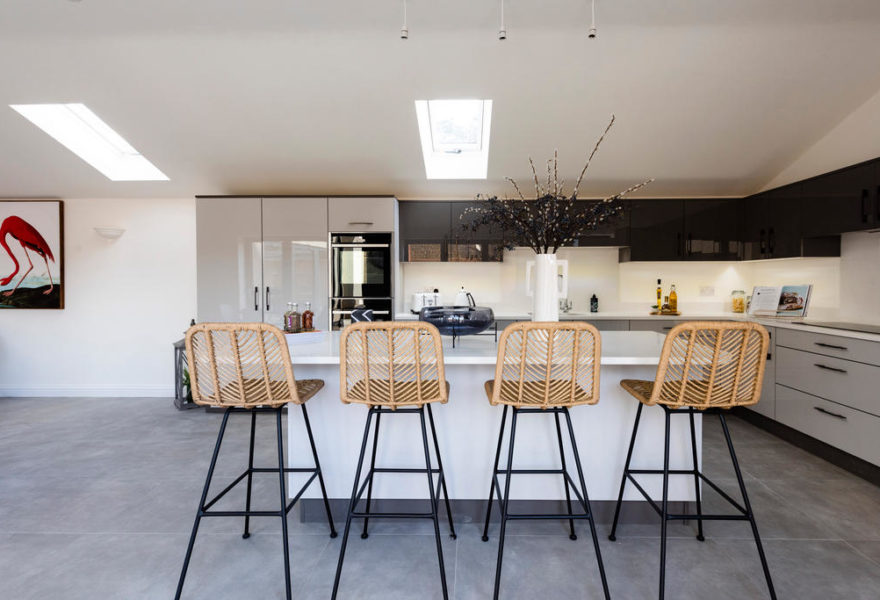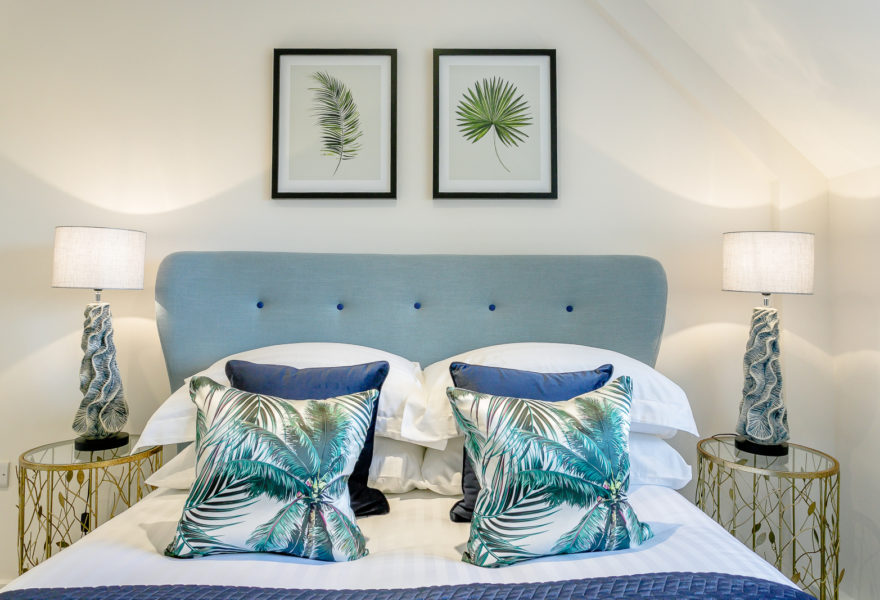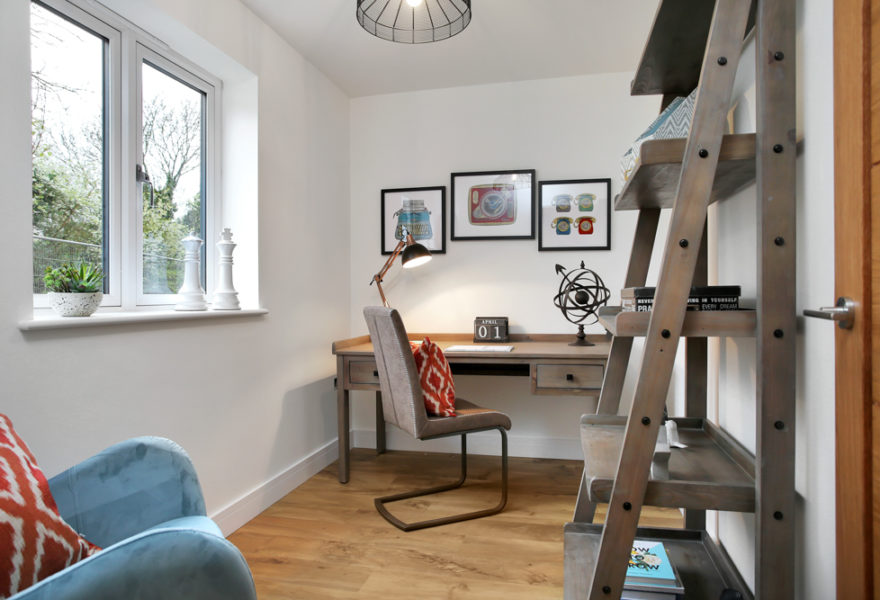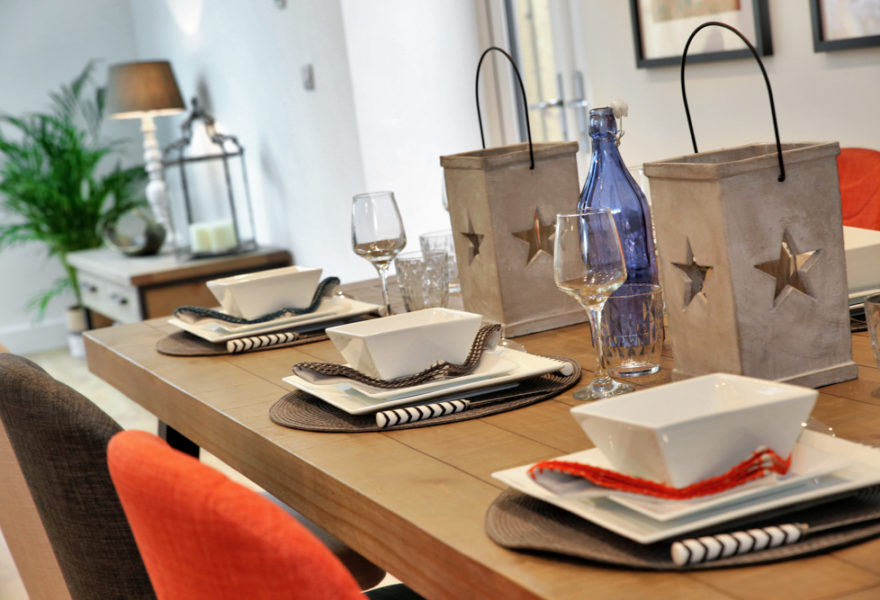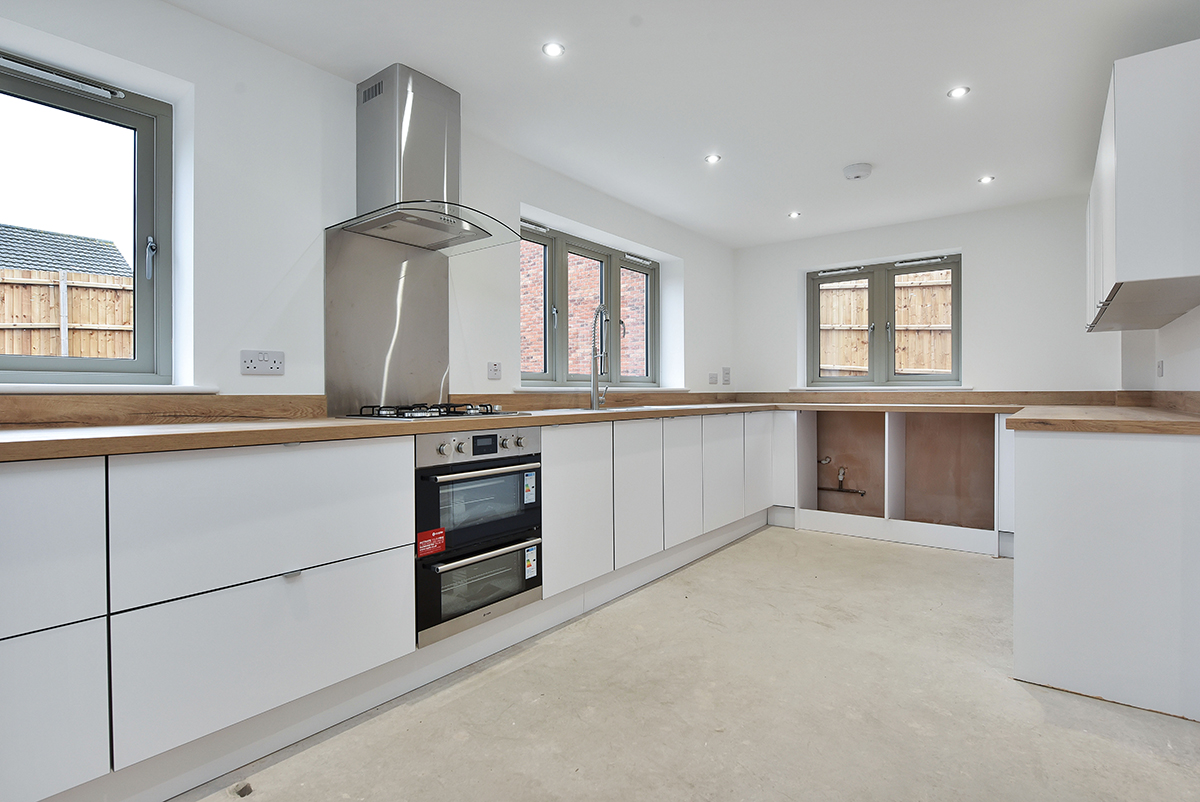 Our additional Show Home design services include:
Project Planning Phase –
First Fix Consultation
Start with the customer in mind - by involving THSC Show Home service at an early stage in your construction project, you can get an experienced opinion on the colour finishes, radiator and other second fix items. Denise and Stephen have encountered challenges that could have been avoided with improved planning.
As a busy developer you have more to think about that colour finishes! A badly sited radiator or too few sockets can cause issues which can easily be remedied at the planning stage.
THSC offer a consultation on how to maximise the marketing appeal as well as providing practical suggestions on where to place second fix items. This service is Free of Charge and we will be happy to discuss your project with you today!
Enhanced Photography
THSC provide up to 200 images of your completed Show Home in our all inclusive package.
Because buyers are increasingly using digital media to choose their next home, you'll need innovative, ambitious, and high-quality photos of your Show Home to attract the very highest levels of interest. We can arrange a professional property Shoot for your Show Home, photographers that understand the importance of interior design, composition, lighting, detail, and produce the lifestyle images that purchasers crave.
Twilight photography, video tours and drone shots can be arranged to show your property at its best.
Window Dressing
THSC can source and install a wide choice of window dressings to match the style and budget of your project.
Often voiles can be used as a low cost more practical alternative to ready made curtains. Venetian blinds, ready-made curtains, or bespoke blinds can provide an eye-catching solution. Sometimes any costs incurred can be recouped by selling the items to the eventual buyer.
Colour Schemes
A brief call to THSC can ensure a cohesive colour scheme is achieved throughout your Show Home.
Don't just paint it white or magnolia! We can suggest calming modern neutrals and feature "on trend" colours that your buyers will love.
We can provide a written specification to your chosen decorators.
Feature Lighting
For rental Show Home solutions THSC include ceiling shades with our all inclusive quotes.
If feature light fittings are required we can source, supply and fit these.
Relocation of the
Show Home
The Show Home, almost always sells first and as a result, we provide a service to transfer the items to a nearby unit of comparable size. Monthly rental expenses would simply continue, if you choose the rental option. The cost of relocating begins at about £900.00 plus VAT.
Cleaning and Maintaining
the Show Home
Keeping your Show Home sparkling for each and every viewing is very important. We would highly recommend cleaning every 2 weeks to ensure that each cushion is fluffed and the dust is kept away.
If you do not have a local contractor, THSC can help you find one.
Marketing - Copy Writing
The best images get your marketing off to a great start, as well as enhanced photography and videography, THSC can provide great marketing copy & text for your property.
Marketing – Estate
Agency Solutions
The Estate Agency profession is going through a massive change at present and there are many more options available today than there were just a few years ago.
THSC work with a variety of agents and understand the importance of selecting the correct marketing expert to suit your particular property. THSC offer a free consultation about your specific needs, this is regardless of any styling or staging that you might need. Just give us a call on 07870 751108.
Marketing Suites
THSC can design and install a professional marketing suite as part of a Show Home installation. Key features can include office areas, recreational furniture, branded signage, displays and audio visual presentations.