Virtual Staging
Digital solutions for first class marketing, all furniture in these projects is CGI.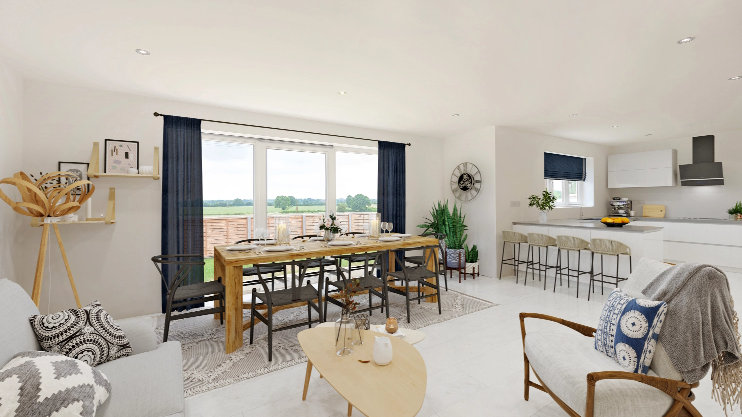 Virtual staging uses CGI to create fully furnished rooms for marketing. Using either a floorplan or empty room photographs we can add furniture and accessories to create outstanding marketing images.
This is a truly flexible solution which can be used as an alternative to physical staging or combined with traditional staging.
Our Virtual staging services include:
Virtual Staging - based on a photograph of your empty room, we will digitally add furniture and accessories.
Virtual Renovation - based on a  photograph of a tired / dated room we will add or remove items, declutter or improve as necessary eg a new kitchen or bathroom can be added.
Off Plan CGI - For builds which are still in progress, we create realistic representations of interiors and exteriors so that you can get ahead with your marketing
360 Virtual Staging - based on your 360 virtual tour of an empty property we virtually furnish all rooms to bring the property to life. A fantastic way to show its full potential.
How much does virtual staging cost?
Images cost from £150 per room, and a set of 6 images showing your property fully staged is just £599.
How long does it take to get the final images?
Images will be supplied for your approval within 5 working days.
Initially, you supply us with images of each room to be virtually staged. Don't worry if you don't have a flair for photography as we provide detailed direction on how to generate the best starting images. Using the images of your empty rooms, we will select amazing furniture and accessories in keeping with your property's style and your target market.
The end result is a set of impressive and realistic images showing potential buyers exactly how your property might look and feel when fully furnished.
What does the virtual staging fee include?
The one-off fee includes help (if you need it) with starter images as well as the bespoke design and production of a set of virtually staged photographs of your property.
Virtual Staging helps buyers better visualise the space on offer resulting in increased viewings and a swifter sale.
Virtual Staging can be combined with physical staging to make the most of your budget.
We can digitally style your rooms to kickstart your marketing campaign. A great alternative to showing an empty property online.
Step 1
Contact us with your floor plan, style of property, target market and property guide price. Supply us with photographs of your empty rooms ready for transformation.
Step 2
We will design a concept in keeping with the style of build, target market and guide price. Each piece of virtual furniture will be planned to maximise layout and help your buyers clearly visualise their future home.
Step 3
Within 5 working days we will supply a set of impressively realistic, virtually staged images of your property which you can use to create listings on a variety of sales platforms.